Software for the Commercial Flooring Industry
Estimate Importing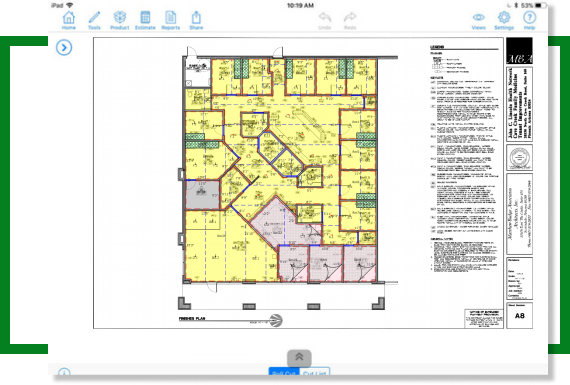 Estimate Importing
Import quantity, cost, and bid information directly from MeasureSquare™ or any other compatible commercial flooring estimating software. Drastically reduce the time needed for flooring takeoffs, and then save even more time as you seamlessly transfer the information into QFloors.
Project Management Dashboard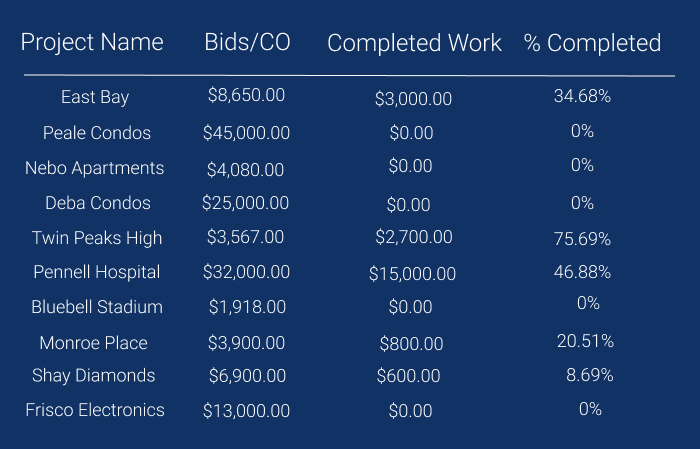 Project Management Dashboard
See a summary of all of your active commercial projects at a glance, all in one place. Then drill down to see the details of each of those projects.
Work In Progress Management

Work In Progress Management
As a commercial project progresses, accurately track all facets of the work in progress in QFloors software. Access work-to-date profitability numbers instantly. Work in Progress journal entries are automatically (and correctly) made throughout the project.
View software solutions
Progressive Billing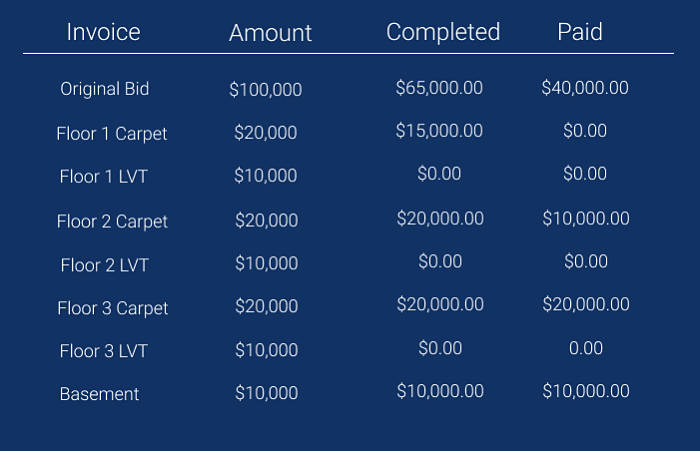 Progressive Billing
QFloors allows you to progressively bill throughout the project. It lets you complete stages of the job, as the work is done, thus allowing you up-to-date information on profitability and progress.
AIA Reporting
AIA Reporting
QFloors provides several reports in an AIA format. These reports can then be printed on AIA forms, or exported to Excel, and then customized to your specific requirements.
Technology You Can Depend On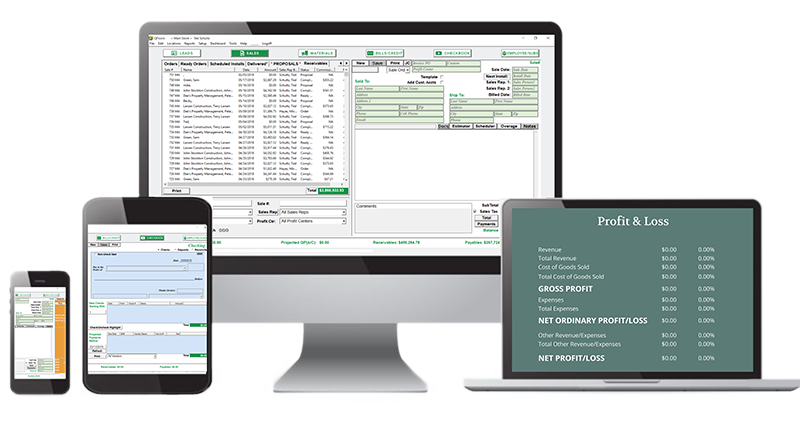 Technology You Can Depend On
The commercial flooring software features within QFloors are dependable, efficient, and accurate. Say hello to real-time numbers and goodbye to guesswork. Not only that, our customer support department is here to help you make the most of the software every step of the way. Call us today to learn more about our commercial features.
Request Demo