End-of-Year Discount for QFloors Customers
As we are approaching the end of an unusual yet surprisingly successful year for our industry, we are pleased to announce the majority of our customers are reporting profits!
But as we all know, with higher profits come higher taxes! We would like to provide you with an opportunity to lower your tax bill, while helping you prepare for an even greater follow-up performance next year.
During the month of November, we're offering customers a special end-of-year incentive to bump up your number of QFloors users, at an awesome discount.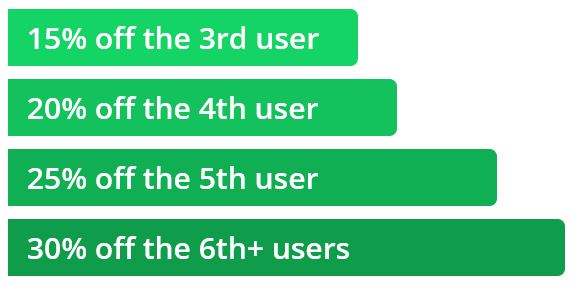 The more you buy, the more you'll save! It's a really smart time to ramp up, and enjoy a tax write-off to boot!
If you have any questions or would like to take advantage of this opportunity, please reach out to any of the QFloors sales team (801-563-0140, option 4).