New Features in QFloors
We're constantly working to make QFloors better for you! Simply, it's what we do, and we love doing it! Today I'm going to list the new features we've added since our last official release back in December 2020.
On that note, I hope you're watching our Release Notes page so that you are aware of the bugs we've fixed and the new features we've added. We have two types of releases. An official release is one which we feel is ready for all of our customers to use, and we send an email announcement about these releases. The other type is a pre-release. We post many pre-release versions to our website between official releases, but we don't send an email out about them. We recommend that you wait to install a pre-release version until a couple of weeks has past since it is posted, unless we've notified you specifically that it addresses a software issue you're dealing with.
With that being said, here are the new features added since the December 2020 official release.
QPay
QPay is our own, in-house credit card processing service, and we're excited about how it can help you! If you haven't already, watch CEO Chad Ogden's announcement video, and also this webinar he presented on credit card processing.
Product Catalog Search
We added some information fields to the Catalog Search window, such as whether you have flagged the style/color as having a sample present in your showroom, available balance, physical balance, and calculated retail price. You get to this window by double-clicking either the style or color field on the line of a sales order, or by pressing Ctrl + F6 on your keyboard.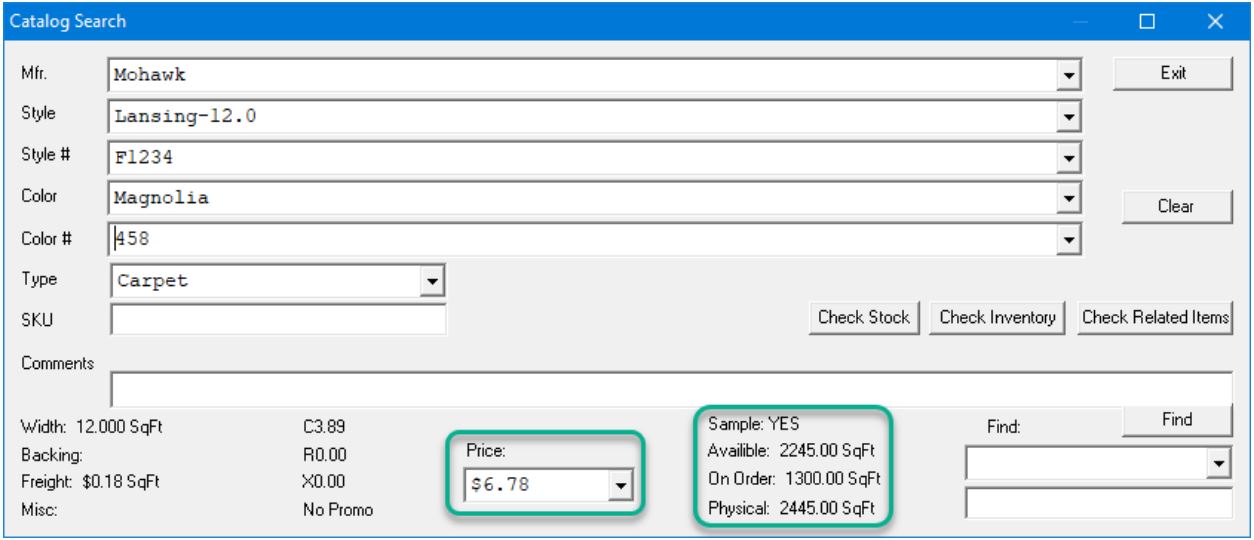 A New QFloors Icon
The icon on the QFloors desktop shortcut now looks like this:

Integration with Swell
This one is still in testing, but it is a new feature in QFloors. Completed Sales Order information can be sent to a Swell server. Swell uses this information to send to your customer your request for a Google Review. You must set up an account with Swell (www.swellcx.com) before activating this feature in QFloors (Setup > Integrations > Swell). And I suggest you watch the Integrations - 3rd Party webinar we posted on our website just last week (Swell and Podium are discussed at the 53:25 point of the video).
Add Job Cost from Bill Line
You now can assign the cost from a Bill line item to a specific sales order, without adding a material or labor line to that sales order. When you select any account on a bill line other than Inventory, the Description field on that line of the bill will display a list of sales orders [by default, displayed and sorted by Sold To Last Name**Ship To Last Name**Ship To First Name (Sale#)]. After selecting a sales order, the total of that line of the bill will be added to a cost amount on the sales order (displayed below the Ship/Ovhd costs). For full details, see the Assign a Cost from a Bill to a Sales Order knowledge base article.