Credit Card Processing and Customer Financing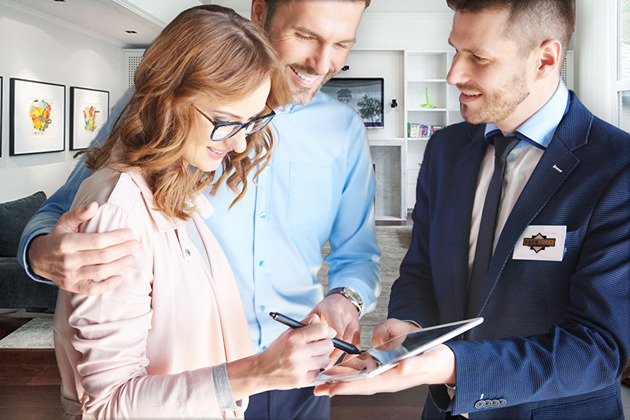 After years of trying to best help and protect our customers, QFloors has created its own integrated credit card processing and customer financing options for those in the flooring industry.
QProPay credit card processing offers reasonable and straight-forward rates, allows for remote processing away from the office, and includes cutting-edge features such as "pay now" links and e-check and surcharge options. It interfaces with the QFloors payments, customer accounts, and leads screens. Approved payments are automatically posted into QFloors.
Best of all, most of the time, we can meet or beat what you are already paying. For some QFloors customers, it's been an enormous savings. See the information below, and reach out to us for an analysis of what we can save you.
QProPay Later flooring customer financing is an excellent win/win option for you and your customers. As a business owner, you benefit from helpful features like upfront funding, and the ability to request up to 5 funding disbursements throughout the job. You can quickly check on approvals, funding, payments, and more through your company portal. And it allows you to offer appealing financing options to your customers, so that their dreams are within reach. See the information below and Region | EnerBank USA for more details.