Carry Your Flooring Business With You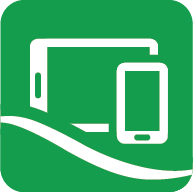 Run your business on the run! With the products of QFloors Mobile Suite™, you can take care of everything from start to finish (initial measure to payment processing) without leaving your customer's home or jobsite.
Contact Us to Learn More

This complete software solution now makes it possible to smoothly move through the following steps, without stepping away from the customer's home:
Creating a proposal or sales invoice in QFloors
Emailing proposal/sales invoice to your customer
Capturing a signature (via DocuSign™ or your favorite e-signature program)
Swiping or inserting a credit card (at the much lower "card present" rate)
Saving a token for that credit card to safely run the balance later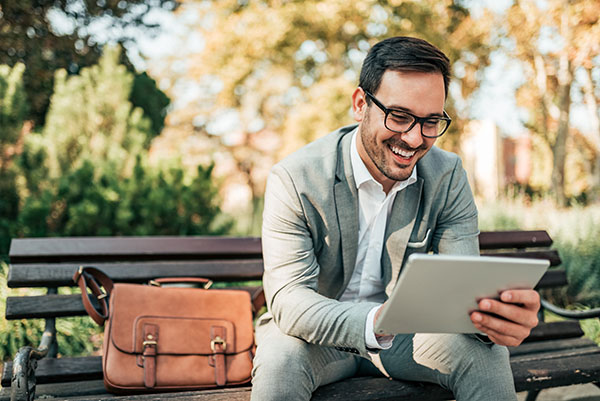 You can mix and match from the following QFloors Mobile Suite™ products:
MeasureSquare™

Laser measurer (sold separately)
MeasureSquare Cloud™

QCloud™
QFloors™
Internet Hotspot
QReporter™
DocuSign™ or other e-signature programs (sold separately)
QProPay credit card processing
QFloors Mobile Suite Process

Arrive at potential customer's home or job site for scheduled visit.

Utilizing MeasureSquareTM, use laser measurer and iPad to measure and diagram rooms. Choose seam placement, figure pattern matches, waste factors and yardages on the spot. Save all details to MS CloudTM so that people back in the office have real-time access to it.
Via QCloudTM, pull up QFloors on your iPad and import the MeasureSquare information right into your proposal. Access any aspect of QFloors you need via QCloud.

Within QFloors, check availability of materials, both with your store's stock, or with selected manufacturers' stock.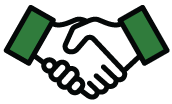 Finalize proposal
(job costing first if desired).

Use QReporterTM to email the proposal to your customer for them to print out at home. Or you can email it to your preferred e-signature program (for instance, DocuSignTM), for them to sign electronically.

Use wireless credit card processing machine, along with a specially configured Verizon LTETM internet hotspot, to process payment at "card present" rate.
Save token of credit card to safely and automatically be processed for balance once a job is completed at a low rate very near the "card present" rate.
Customers who viewed Mobile Suite also viewed these products: