Preparing for Whatever's Ahead: Sharpening the Saw, with Software.
"Have you ever been too busy driving to stop for gas?" That's a question asked by Stephen Covey, author of The 7 Habits of Highly Effective People. We may smile, but the reminder is one that most of us need. While often used to refer to the need for self-renewal, it can also apply to the health and stability of your business. How organized and efficient are your processes? Do things run like a well-oiled machine, even in your absence? How accessible (and accurate) is key information on exactly what is happening within your business? Are you making the profits you should?
In this current climate of uncertainty, headlines talk of inflation and forecasts of an economic downturn. As Covid taught us all too well, few can truly predict what is ahead. However, flooring businesses don't need to lose sleep, worrying about the future. Making small changes today - stopping for gas, in Covey's terms - can make a big difference in the strength of your company. A strong and stable company impacts how prepared you are to successfully navigate ahead.
ERP or (business management flooring software) can be effective to strengthen your business. However, it isn't simply a matter of purchasing the software; it's incorporating it into your day-to-day business processes.
How can software cause a change? Several store owners, using QFloors software, share their insights.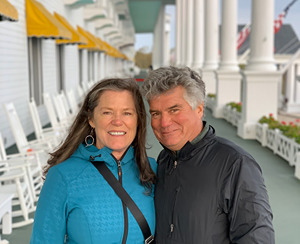 Automating Operations
Automating operations within your flooring business boosts your efficiency and productivity , and helps you run things lean, when needed. Kathy Hyland, co-owner of Bay View Flooring & Design, advises other dealers, "You need good software to keep everything organized and in order. When you have that in place, watch your numbers and be vigilant. Look to the future and determine where you are headed, as much as possible."
QFloors optimizes and manages your processes.
QFloors flooring software helps automate and manage processes like creating proposals or sales orders, ordering materials, paying bills, receiving payments, job costing, checkbook, and more. And the financial, business, labor, and product profitability reports that the system generates help you have a real time understanding of exactly what is happening within your business.
Good software helps you manage operations more wisely, with lower overhead.
The Importance of Tracking and Job Costing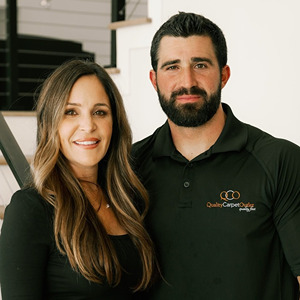 When Nichole Beyer's father tragically passed away, she decided the best way to honor his memory was to keep the legacy of his flooring business alive. "He worked so hard to build his company. I wanted to continue that legacy, for him," she shares. Nichole had a background in business, but not in flooring specifically. But her father used QFloors software to run his business, and Nichole claims that having all of the records and processes there in place helped.
"I was able to jump into QFloors and see a history of bills, projects, customers, notes, material and everything. I could look up and see what the pricing had been in the past for a large repeat client. And while I had a background in business, I wasn't an expert in all of the accounting aspects of running a flooring store. But because it was all in the system, QFloors helped step me through my business."
Both Kathy and Nichole say that accurate and routine job costing is another secret to boosting profits. "We've grown the business quite a bit, and profits have really increased. Part of that is because we made our sales team consistently use job costing," says Nichole.
Kathy agrees. "Job costing is essential, and we do it consistently. In fact, I can't imagine running a business without job costing."
Tessa Madsen, General Manager of Installer Direct Flooring, says that her company has doubled in size every year, and that "I do not think we would have been able to grow without QFloors. There comes a point where you kind of cap out [without good software]."
No matter what's ahead, whether explosive growth or a bit of a downturn, using good flooring software within your operation is an excellent foundation. In Covey's terms, it provides the fuel to get where you need to be. You simply need to take the time to fill up.