2022 QFloors Users Conference a Big Hit in Riviera Maya, Mexico
QFloors software hosted its biennial users conference at the beautiful Valentin 5-star resort in Riviera Maya, Mexico. Customers from all over the United States and Canada gathered to participate in software and business training and networking opportunities. Attendees also particpated in collaborative discussions with QFloors management.
According to QFloors co-founder and CFO, Trent Ogden, the conference focused on 'Sharpening the Saw.' "The reality is that there is a lot of uncertainty ahead for the industry, and hints of recession. Learning to do the small things better, and implementing features of QFloors that help your operations be more efficient and your accounting more accurate are really going to make a difference for customers in coming years."
Attendees also learned about how QFloors is integrating various facets of its software functions to provide a one-source solution for a host of retailer needs. This is done with both partnerships from outside vendors as well as internally developed programs and tools.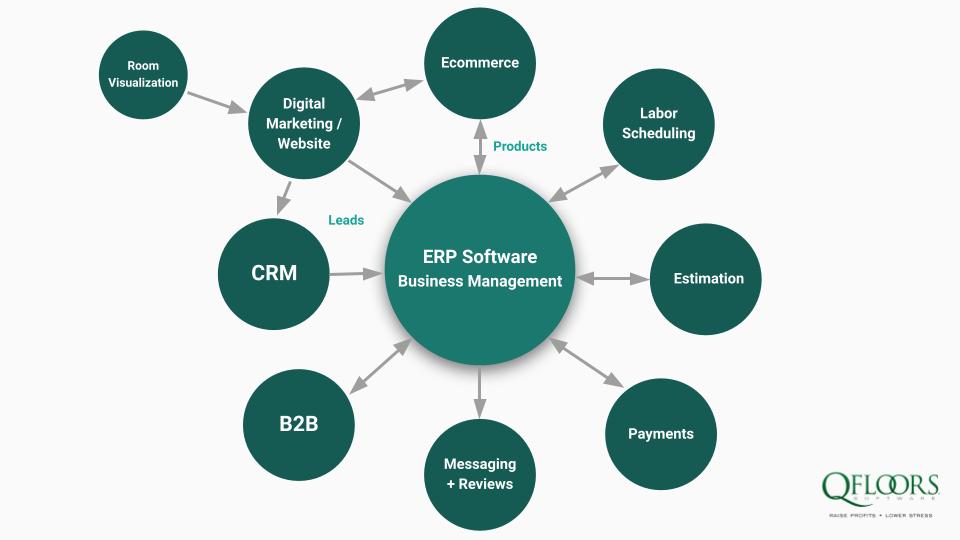 Stephanie Strauss, the owner of All Flooring Design in Breckenridge, Colorado, stated "I learned about so many things I wasn't aware of that QFloors can do for my company… things I can incorporate right away. But the greatest value was networking with other dealers and hearing about how they manage things and what they have successfully incorporated into their businesses."
At the end of the week, some attendees explored the ancient Coba ruins, while others went on a beautiful catamaran tour to Isla Mujeres. For the final evening, QFloors hosted an outdoor Cinco de Mayo dinner party, which included a live mariachi band. Overall, the users conference was a great success, and both QFloors and their customers are excited to see what the next conference will hold.
Articles: