We support being open
FSDE is a standard way of transferring customer information between floor covering software packages. It means that different software programs (for example, estimating software and business management software) are compatible with one another.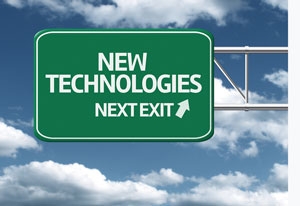 Software companies that choose to support these types of technologies are normally said to be "open systems". Open software systems give the user the ability to pick and choose from among the best software in the industry. Software packages that don't support industry standards (B2B or FSDE) are normally said to be "closed" or "proprietary systems".
A popular business strategy for companies selling closed systems include forcing the current customer base to purchase additional products they sell. These companies typically sell various types of software packages. The philosphy is that they can increase sales and profits by making their software only compatible with other products of the same brand, and thus users are forced to purchase all of their products through their company
In contrast, those companies who are FSDE compatible feel customers should be able to choose the best system for their needs. They feel confident that their product(s) can stand on its own merits rather than being forced upon the customer. FSDE empowers customers and helps improve the quality of industry software. All FSDE products are compatible one with another. More details about this standard can be found at FSDE Standard
The table below contains a list of companies that have chosen to implement some part of the FSDE standard.
| Product | Read File | Create File | FSDE App |
| --- | --- | --- | --- |
| QFloors | Certified | Testing | |
| Floor Estimator | Testing | Certified | |
| Cutting Machine | Testing | Testing | |
| FEP6 (Estimation) | | Certified | |
FSDE Compliant - FSDE stands for Flooring Software Data Exchange. This technology allows software from two separate companies to share information between them. FSDE is an open standard which means that any company can use this standard at no cost to either them or their customers. QFloors supports open standards like FSDE because:
It encourages all software companies to make better products.
It gives the consumer more freedom to choose the best software on the market.
It encourages competive pricing for software products.
By supporting the FSDE standard the consumer is the winner. Some companies choose not to support the standard for one of two reasons:
They don't have the programing resources to be able to develop software to support the standard. (Budget Crunch)
They don't want to give their customers the option of purchasing competitive products. Some companies aren't confident enough with their own products and don't want to allow their customers a choice of which software to choose. Oftentimes the strategy is to get the consumer locked into one product and then force them into additional products from their software company, even though other companies might be doing a better job with those different products. At QFloors, we believe every product should stand on its own merits, and consumers should be allowed to mix and match software products, according to their needs -- particularly since the technology is available to have integration across the board. Because of QFloors' commitment to our customers best interests, we are strong supporters of the FSDE standard.